Gedser Fuglestation Blog
Her på Gedser Fuglestations blog bringes korte nyheder i dagbogsformat om hændelser på fuglestationen.

Se indlæg fra år: 2020 (98)2019 (239)2018 (214)2017 (236)2016 (169)(se alle)


Twice as much as yesterday
mandag 25. maj 2020
When I went out this morning there was still some wind and I did not expect many birds, also because there were not many birds moving around or singing. When I wrote to Hans that it was a little bit better than the day before and that I had 11 birds (around 7 o'clock). He wrote back: Super! Something special must come in the next days.
In total I caught 15 birds, 11 new and 4 recaptures (see table).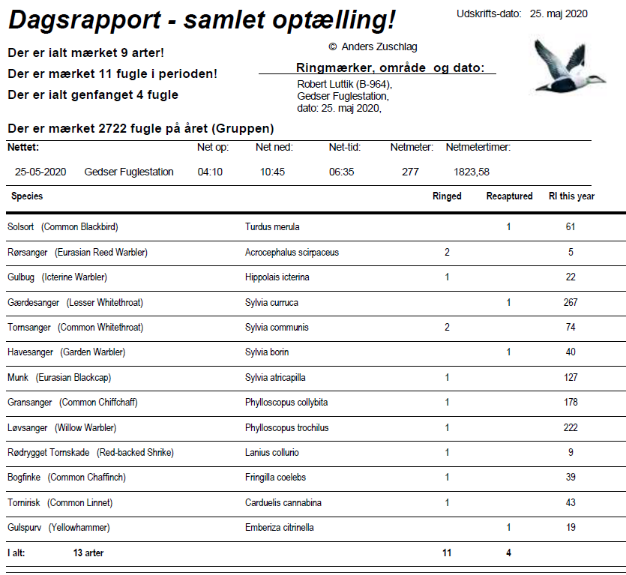 Today again a Red-backed Shrike. Eight birds in 6 days and 9 birds in total this spring, which is equal to last year (see graph) and more than the year before. This species is evidently doing well and we still have some weeks to go.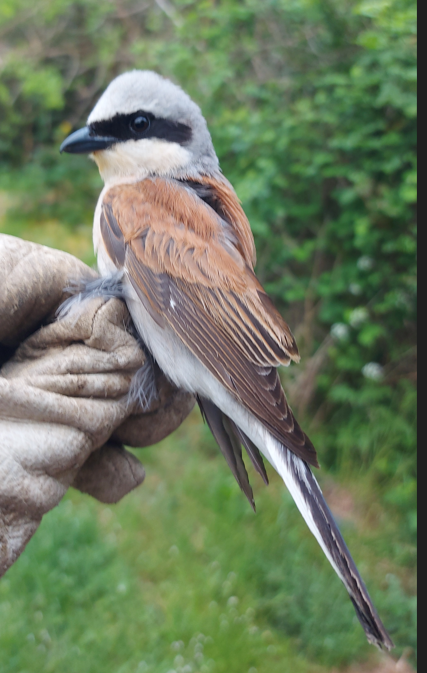 Graph is made by trektellen.nl in which database the results of Gedser can also be found.
Bo made some pictures of the Shrike (Tornskade). Till now I was not bitten by this species, but as you can see holding it up for a picture did the trick.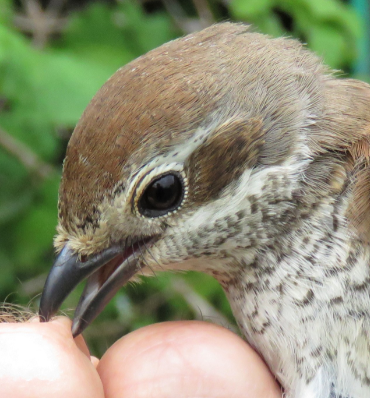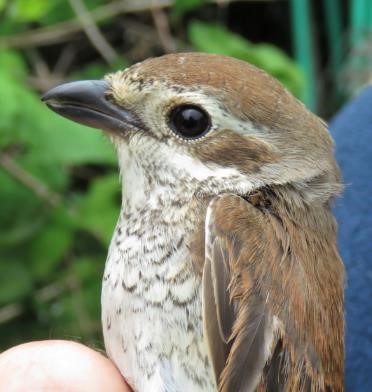 And in addition a close up of a Reed Warbler.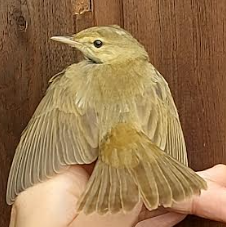 Part of the afternoon was spent repairing a mistnet (underline was broken). This is a tedious type of work, but worthwhile because nets are rather expensive and this net was not old at all and still in good condition for catching birds.
Like Hans I am also an optimistic person and I am looking forward to tomorrow.
With kind regards
Robert