Gedser Fuglestation Blog
Her på Gedser Fuglestations blog bringes korte nyheder i dagbogsformat om hændelser på fuglestationen.

Se indlæg fra år: 2022 (84)2021 (271)2020 (268)2019 (239)2018 (214)2017 (236)2016 (169)(se alle)
Se indlæg fra måned: feb. (1)mar. (29)apr. (30)maj (31)juni (16)juli (14)aug. (31)sept. (32)okt. (31)nov. (23)dec. (1)


Buzzing around!
mandag 11. november 2019
Today the garden was very cold and windy and ridiculously quiet. We ringed only two birds and both were caught in the first round. During the rest of the time that the nets were open, we recaptured three other birds from a few days ago. That was all the action from today in the garden.
At around 15:30, Gail was heading out for a run and as she headed out the door she saw that there was a buzzard in the trap! But in the 10 seconds that we needed to get ready and run to the trap, it escaped, so Gail went for the run but I stayed home. After 15 minutes I checked the trap again and the buzzard was inside again! This time I just ran for it and got there in time, before it escaped! But I was alone with a buzzard, so I send a message to Hans and Gail (who ran back as fast as possible!) who came and helped with the ringing process.
Gail put the ring on perfectly and together with Hans helped to take the rest of the measurements. It had been obviously eating as if there was no tomorrow from the bait because it was to heavy for the scale in the lab, so I had to run to the kitchen to get a bigger scale to weigh it.
Our first impressions are that the bird is a 3K+, but we need to study the pictures more to come to a solid conclusion. As male and female buzzards overlap quite a lot in size (although males are usually smaller), we do not think that will be able to sex it.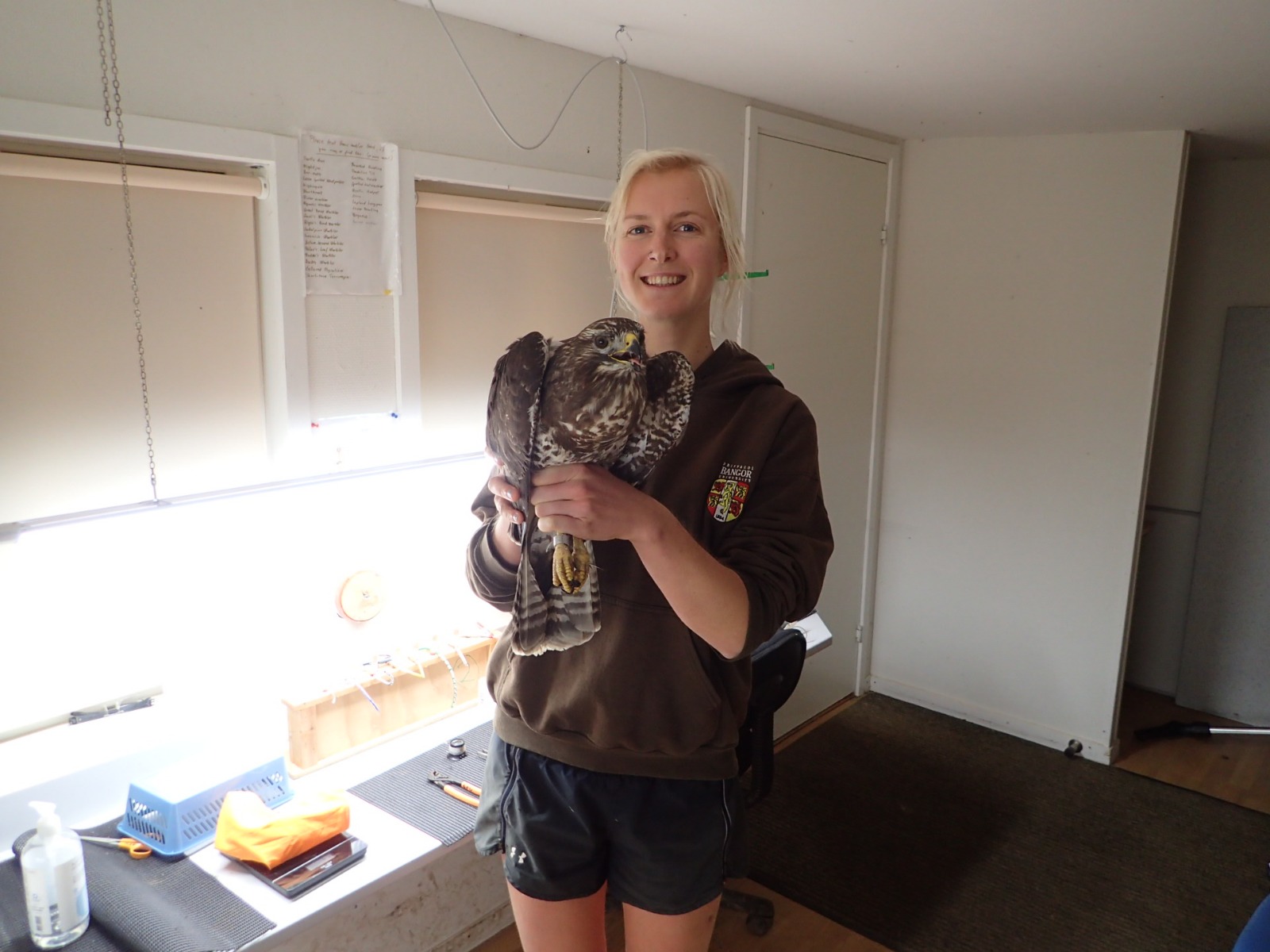 Catching the buzzard made today an amazing day!
No owl catching tonight because it is very windy.
The numbers of today: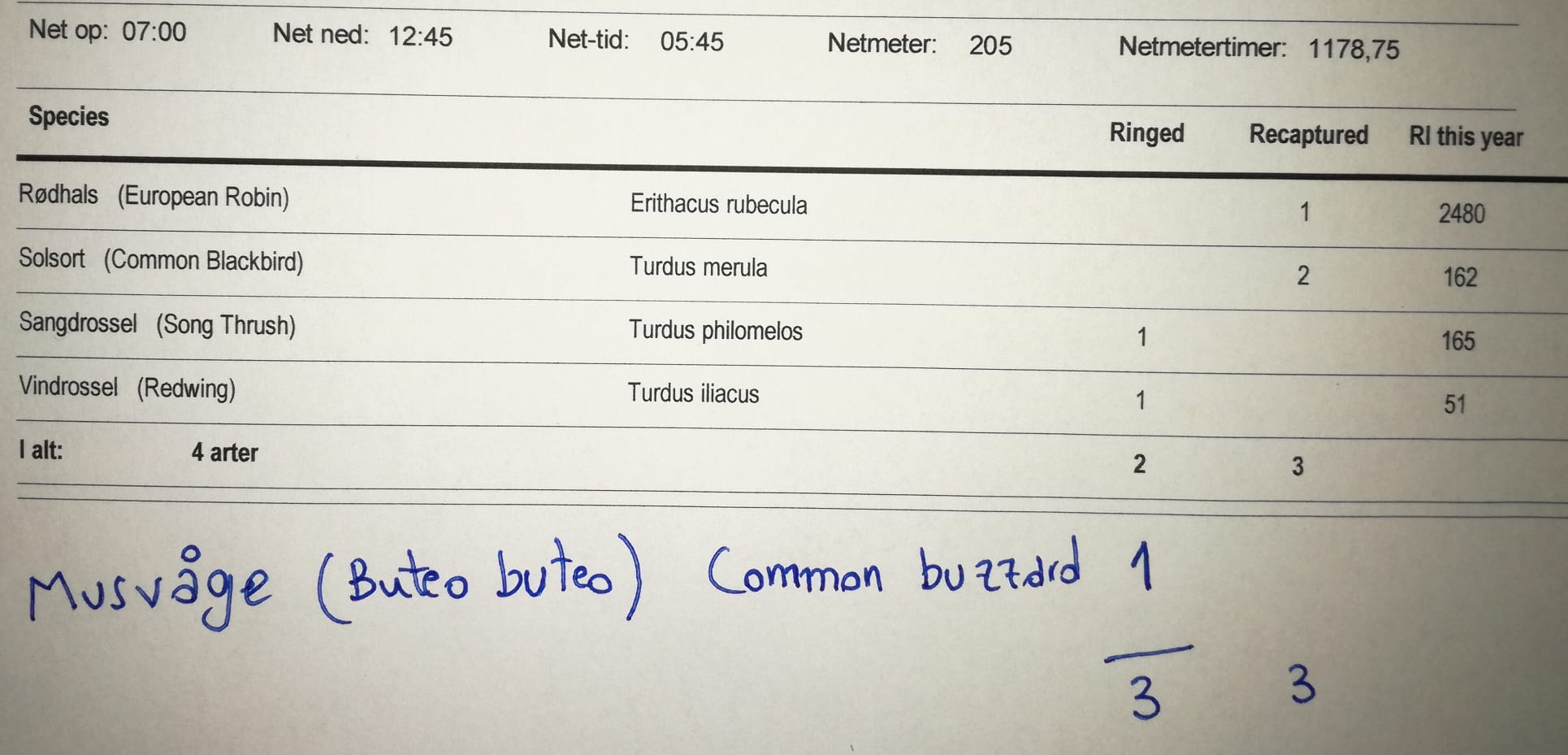 Best,
Ramón.